Fast, Safe, and Accurate Nuclear Asset Inspections
Surveying nuclear assets is difficult and requires inspectors to access confined, dangerous spaces. Qii.AI allows you to perform inspections without putting your team at risk. With Qii.AI, you can use drones to collect survey images. Then, the cloud platform will organize your visual data and create 3D digital twins that give you an accurate, up-close view of your assets.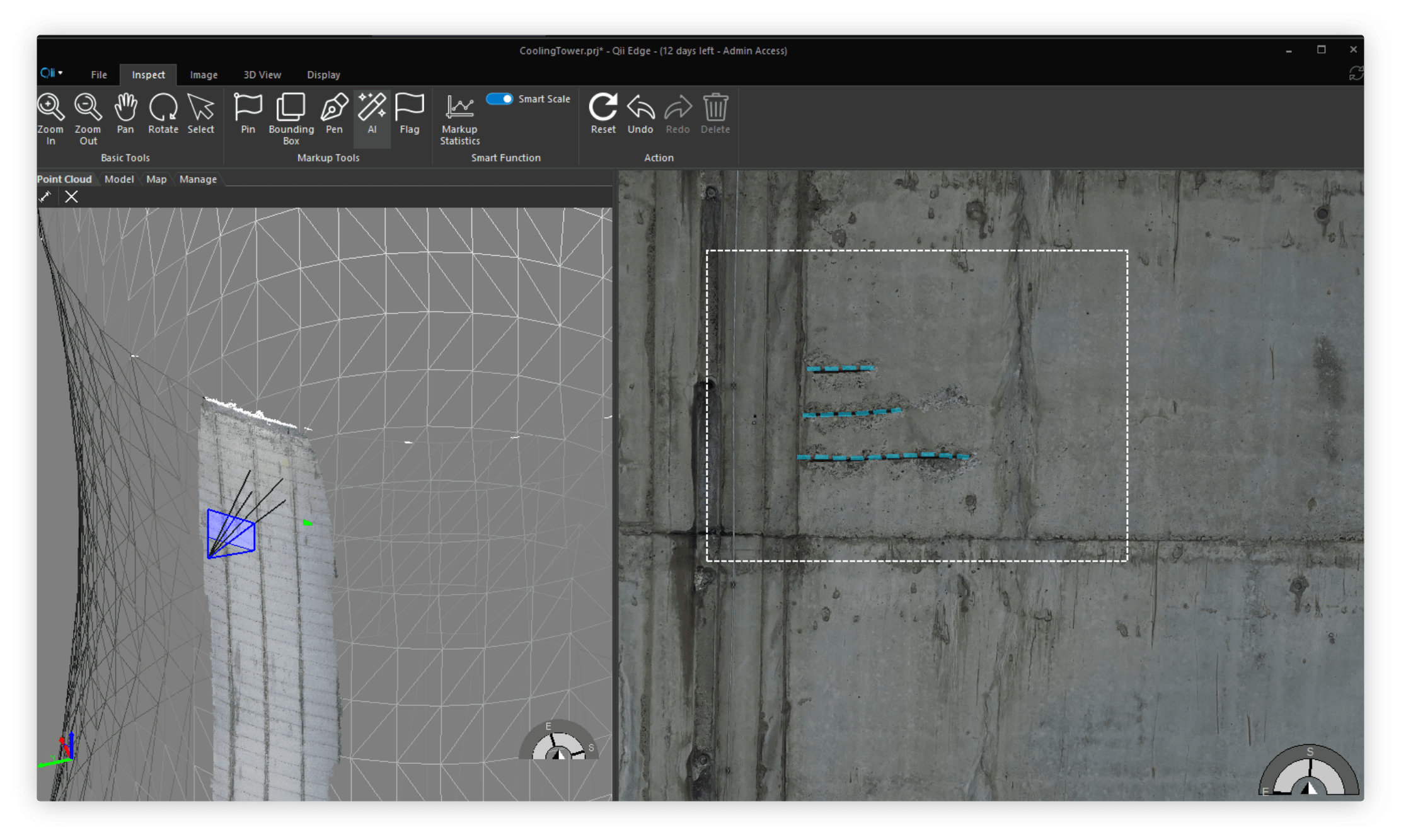 Use case
Survey cooling towers quickly
Qii.AI dramatically reduces the time it takes to survey a cooling tower's concrete shell. Instead of asking operators to climb the structure, which is a dangerous and lengthy task, you can use drones to collect images.
Store unlimited drone survey images in a cloud platform that you can access from any device, any time.
AI, computer vision, and machine learning tools will automatically identify defects in the concrete, such as cracks and scaling.
Quickly generate condition reports that note the severity of each defect so that your maintenance team knows what issues to address first.
Use case
Minimize exposure risks when performing indoor inspections
Qii.AI supports indoor drone usage so that you can inspect confined spaces without powering down your plant or exposing your staff to radiation.
Get a detailed view of hard-to-access areas.
Immediately see defects and gauge their severity.
Generate condition assessment reports that contain comprehensive data about your assets.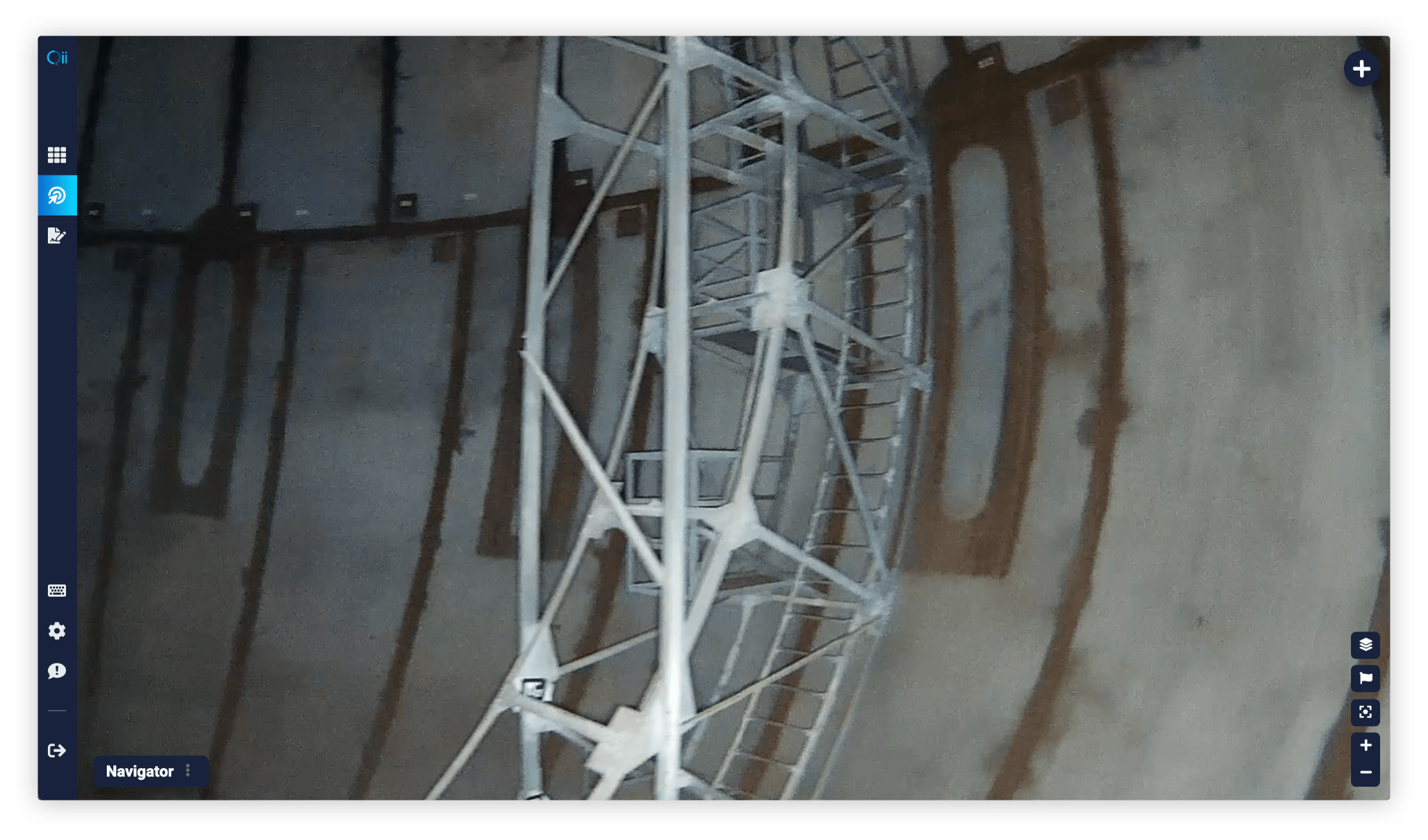 Save countless hours when inspecting nuclear assets
Drone-based asset inspection can reduce the time required to inspect cooling towers by 50% and tank rooms by 83%. Qii.AI further enhances your time savings by automatically identifying defects, generating 3D digital twins, and using machine learning to continually improve your data quality.
Perform inspections quickly and cost-effectively.
Immediately spot defects that would become costly if they went unnoticed.
Improve the quality of your data with computer vision and machine learning.
Transform your drone inspections with Qii.AI and gain critical insights into your assets