Reduce Your Costs and Risks When Inspecting Oil & Gas Assets
Surveying rigs, tanks, and flare can be dangerous. Qii.AI helps you avoid hazardous situations by moving your inspections to the cloud. Drone images and 3D digital twins give you a complete view of your assets—without putting anyone at risk.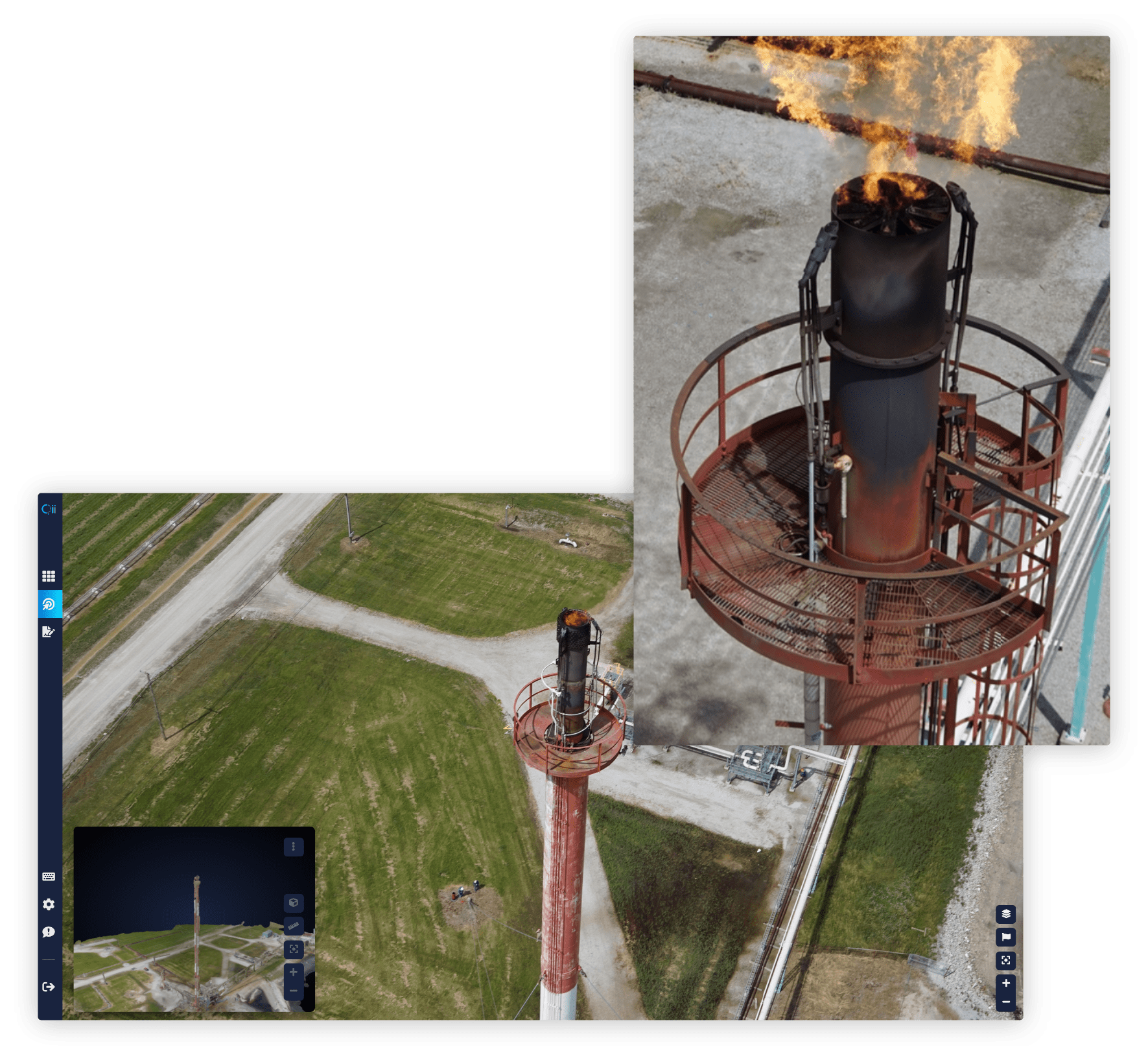 Use case
Inspect live flare safely
Qii.AI allows you to harness the power of drones so that you can perform flare inspections from a safe distance while keeping assets in service.
Get real-time visual and thermal data.
Easily label and segment defects to train your AI model to meet your organization's specifications.
Better assess the condition of each asset.
Generate flare condition reports that pinpoint defects.
Use case
Accurately measure oil tank corrosion
Qii.AI combines all your visual and drone data into a single platform that makes it easy to assess your oil tanks.
Create digital twins that give you a 360° view of your assets.
Immediately see where tanks have corroded over time.
Quickly generate corrosion surveys with surface area measurements.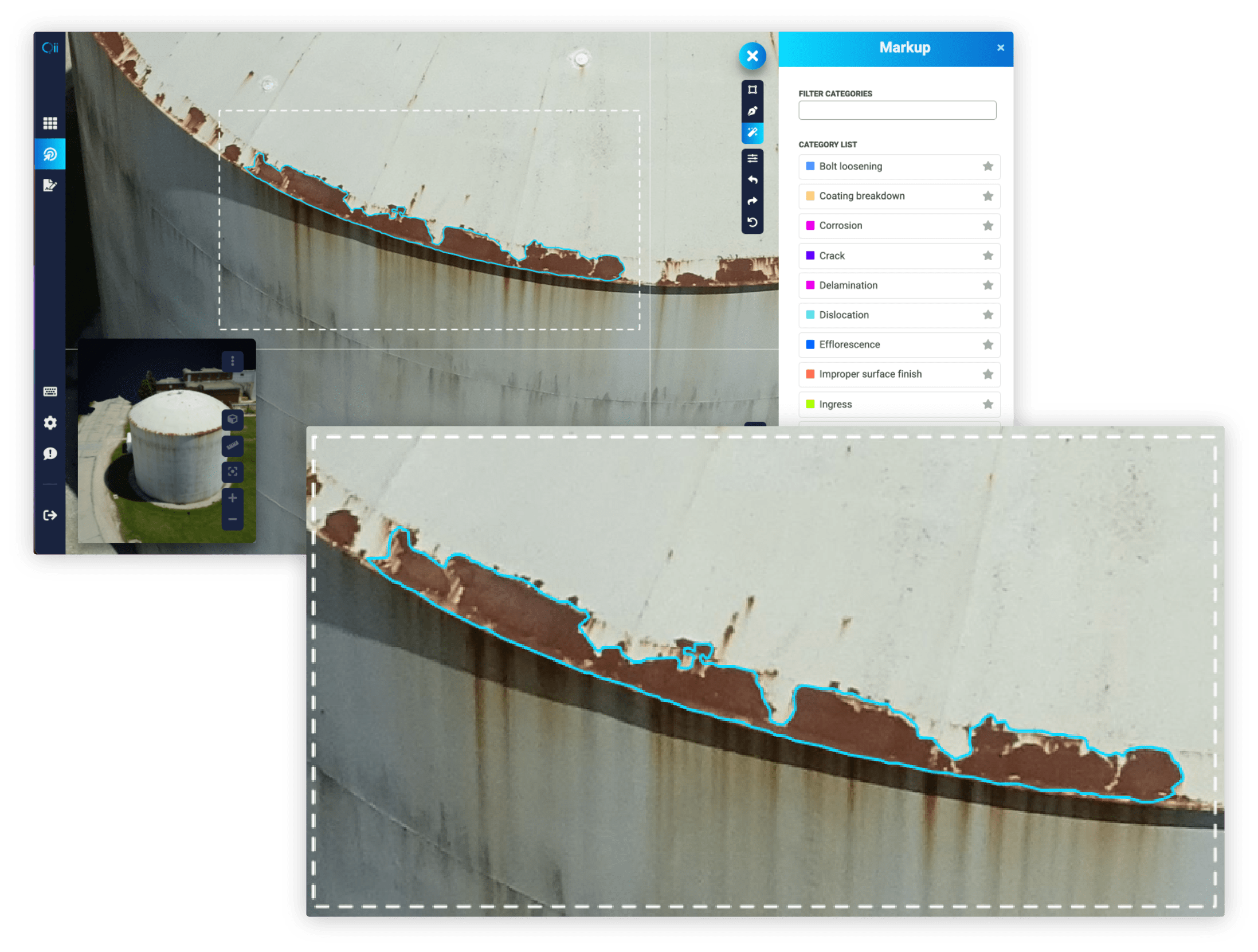 Dramatically reduce the cost of inspecting oil and gas assets
Drone-based asset inspection can reduce the cost of inspecting oil rigs by 90%, storage tanks by 70%, and wind turbines by 50%.
Digitization can save the oil and gas sector $100 billion annually.
Perform inspections quickly and cost-effectively.
Immediately spot defects that would become costly if they went unnoticed.
Improve the quality of your data with computer vision and machine learning.
Transform your drone inspections with Qii.AI and gain critical insights into your assets