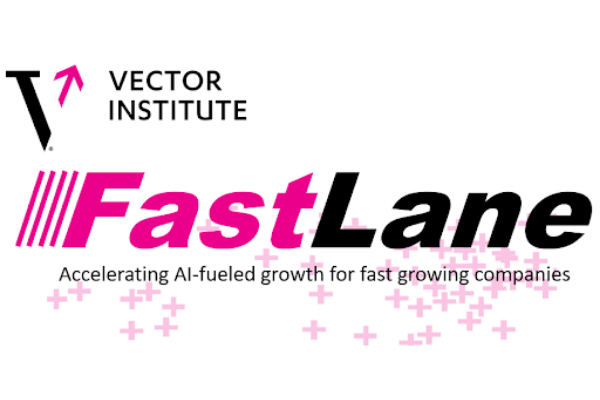 Qii.AI has been selected by the Vector Institute as one of approximately fifty companies forming the inaugural cohort of Vector's FastLane program for small-to-medium-sized enterprises.
According to its President and CEO Garth Gibson, "Vector was founded to drive excellence and leadership in Canada's knowledge, creation, and use of AI to foster economic growth and improve the lives of Canadians". The FastLane program, which was launched in October, 2021, builds on Vector's proven track record of working with Canadian companies to accelerate their AI ambitions and drive business value. In addition to its talent recruitment and workforce development initiatives, Vector works with its industry community to deliver training and knowledge transfer.
Vector has built a robust pipeline of emerging AI-skilled talent, including more than 700 graduates from Vector-recognized AI master's programs and study paths and over 1000 participants in job-search and workforce-entry initiatives in 2020-21 alone. Crediting Vector for its success so far and voicing the Ontario government's enthusiasm for the FastLane program, Vic Fideli, Minister of Economic Development said, "Vector's FastLane program is a great opportunity for companies to realize the potential of AI towards their own future success and help drive Ontario's economic growth for decades to come."
Referring to the decision to join the FastLane program, Qii.AI's CEO Michael H. Cohen said that "…in addition to gaining access to Vector's Digital Talent Hub and that talent pool, one of our key interests in the FastLane program is the opportunity to build connections within Vector's research community." "Opening dialogues with some of the world's leading AI researchers and receiving guidance on new AI advancements is highly valuable to Canadian companies looking to maintain a competitive edge through AI.", he said.
Since its launch in 2020, the Qii.AI platform has emerged as the most advanced suite of visual data management and analysis applications available for producers and consumers of visual inspection data. The Qii.AI platform uniquely enables users to rapidly label, train, and manage their proprietary data to achieve AI functionality at scale.
Click here to sign up for a demo of Qii.AI.
About Qii.AI: Qii.AI is an artificial intelligence development company, committed to developing deep technology and pushing the limits of computer vision and machine learning. The Qii.AI platform is an asset visualization platform that helps engineers do inspections better, and moves inspections from the field to the office. Qii.AI allows users to securely analyze, optimize, and share visual data, and creates customized Artificial Intelligence learning, so as to leverage visual data for truly proactive, remote digital inspections.