Conducting routine bridge inspections with drones provides visibility and data unattainable compared to traditional inspection methods. New workflows using Drones and AI automatically detect issues quickly and safely—saving significant time, costs and eliminates inherent risks. More than 50% of state transportation agencies are adopting similar workflows for their routine inspections.
Watch the webinar for a full discussion to:
Hear from leaders at Skydio, Qii.AI, and RMUS as they walk through a new workflow that results in more efficient, accurate, and safer inspection. 
Understand how AI-powered workflows like this reduce inspection costs by up to 75% and cut inspection times by up to half.
See firsthand how this AI-powered workflow creates detailed 3D models and automatically identifies problem areas like rust or structural anomalies.
Hear from Ted Strazimiri, Co-Founder & President at SkyDeploy UAS, as he shares how he's transforming inspections for state transportation agencies.
Get questions answered on live stream.
Image: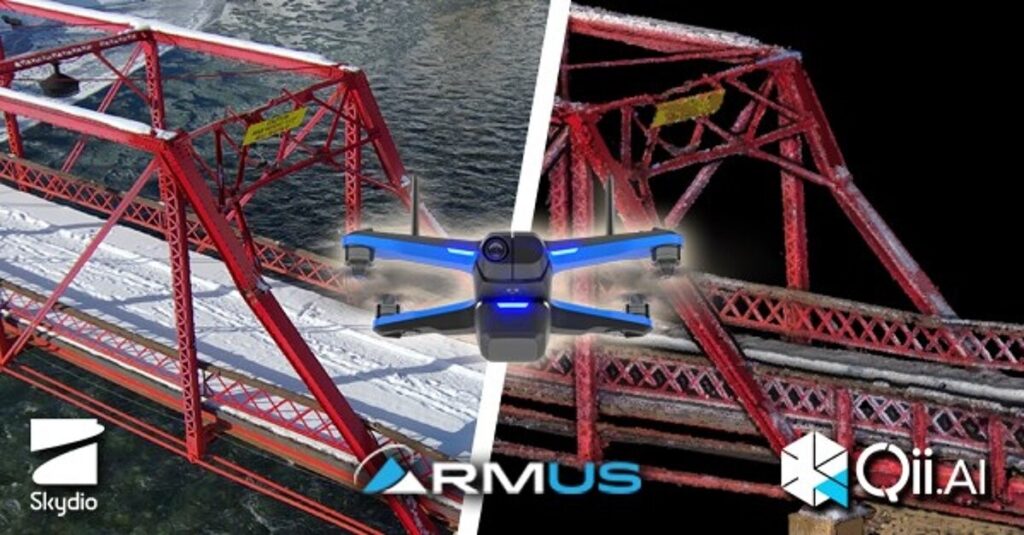 Link:
Watch the full webinar here.